Since 1969 MORGANO, a historical brand of Italian knitwear for Women,has been characterized since its creation by maximum comfort and refined style, a "Modern & Chic" style, made with fine materials such as shiny Merinos, mixed warm Cashmere and soft Mohair. The undisputed refinement of the Morgano creations, is the result of the unique specialization in Australian Merino Wool, a combination that led the company to be an international leader, a guarantee of quality and elegance.
Morgano is commited to enviromental preservation by utilizing natural soaps and dyes for the fulling and dying processes. MORGANO Continuously invests on technologically advanced machines such as cotton, wool and linen.
A brand leader in the research and yarn processing: manufacturing is based on the respect for the environment.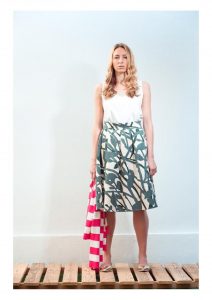 MORGANO, an assurance of quality and elegance of true natural origin. quality, passion and exclusivity is present in most of the prestigious stores in Italy and in the World.