Since I can remember the love for jewellery was there.
With an aunt who was (and still is) a collector of contemporary jewellery.
It was inevitable that my love for jewellery grew bigger and bigger.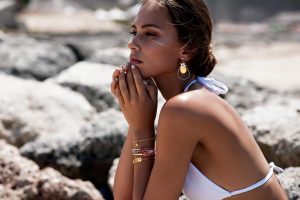 I graduated in 2007 from the Amsterdam
Fashion Institute (AMFI) as a Trend watcher. Still unsure what my direction would be at the time I decided to leave for Milan and take a Product Design course at the NABA institute to develop myself further.
SCMYK Accessories aims for women to feel good about themselves and their body. Life is good!
Happiness & brightness, that is what we are!